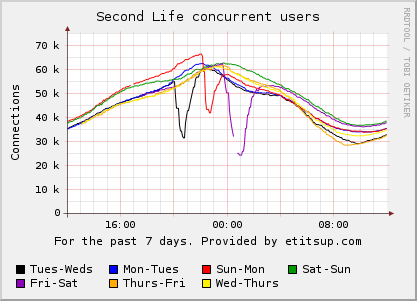 Click on the image above for more detail.

I don't think there are many people who think it's been a particularly good week in Second Life. Shortly after I generated the graph to cover midday-midday for the last seven days (click on the graph for more detail) I couldn't help but notice that problems were once again occurring once again. It seems the peak times are becoming a bit of a quagmire for us regular users.
etitsup.com also has a live graph which covers online users for the last twenty-four hours.